Homepage
Main content starts here, tab to start navigating
Slide 1 of 25
Slide 2 of 25
Slide 3 of 25
Slide 4 of 25
Slide 5 of 25
Slide 6 of 25
Slide 7 of 25
Slide 8 of 25
Slide 9 of 25
Slide 10 of 25
Slide 11 of 25
Slide 12 of 25
Slide 13 of 25
Slide 14 of 25
Slide 15 of 25
Slide 16 of 25
Slide 17 of 25
Slide 18 of 25
Slide 19 of 25
Slide 20 of 25
Slide 21 of 25
Slide 22 of 25
Slide 23 of 25
Slide 24 of 25
Slide 25 of 25
COVID-19 UPDATES
Dear Friends & Family,
We are thrilled to welcome you back into a safe environment. Along with our two indoor dining rooms we offer our award winning patio and picnic area recently voted 2021 BEST OUTDOOR DINING in Metro Detroit in the Detroit Free Press Community Choice Awards! Not ready to dine-in? We continue to offer touch-less curbside take out. Book reservations & order to-go online right here on our website!
It would be an understatement to say the past year has been challenging; however, it has allowed us to become more creative with our ideas and see them come to fruition. All of which was made possible by our loyal customers! So we would like to send a very big THANK YOU to all those who have supported us through the pandemic. We are truly grateful for your support, patience and understanding!
State of Michigan Key Changes
Effective June 22 - No Restrictions
- The dining room is set at 75% capacity
- Outdoor seating is 100%
- Please call us about banquets

Our Commitment Safety
We are committed to offering you the safest and most enjoyable experience:
- The Cabin has been thoroughly deep cleaned, sanitized & disinfected
- All staff has been ServSafe trained for COVID safety procedures
- Hand sanitizing stations have been set up throughout the restaurant
- Staff is trained to perform additional disinfecting and sanitizing duties
- PPE Plexi-glass has been added to all our booths for additional safety
- HEPA Air purifiers have been added to indoor dining for additional safety
- We provide disposable one-time use menus
What We Ask of You
- Please do not enter the building if you are experience symptoms or have been exposed to someone diagnosed with COVID-19
- Reservations are highly recommended for all sizes however we do accept walk-ins too


Hours of Operation
Monday thru Saturday 11–10pm
Sunday 12–9pm
Karl's Patio & Picnic Area
Winner!
Thank You Metro Detroit!
Best Outdoor Dining
Detroit Free Press Best of the Best
Community Choice Awards!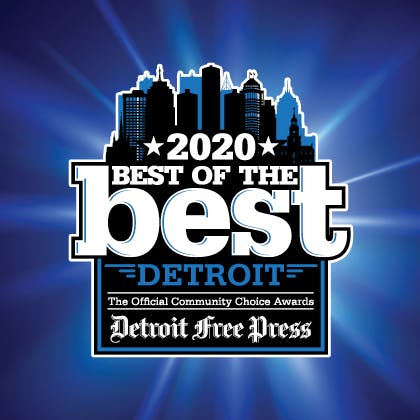 Roadhouse Roots

Driving along the rural roads of Salem Township you stumble upon a fully restored log cabin restaurant opened in 1947. For over 70 years this storied "roadhouse" has brought joy to its guests offering heart-felt service, classic comfort style cuisine and lively entertainment even once a performance by the legendary Johnny Cash.
Today, Karl's Cabin Restaurant in Plymouth, MI specializes in New American Comfort dining. Local rustic cooking with a twist. Our Chef's take great pride in creating seasonal menus using fresh locally sourced food with generous size portions. Complimenting the menu is our bar. We offer wines that pair with our food, 20 rotating local craft beers on draft and a cocktail list to suit the season. Our staff, the heartbeat of our restaurant, will always greet you with a friendly smile and take the extra steps to WOW you. Don't forget to check our entertainment calendar. You'll always find live music like Dueling Pianos & The Dale Hicks Band or a fun dinner event to cure your cabin fever. And if you're looking for a Private Room we can help.
Located minutes west of downtown Plymouth & just few miles east of Ann Arbor, "The Cabin" has proudly served families from all of Metro Detroit for decades. We look forward to seeing you soon.
Email Club
Join our Email Club and receive exclusive offers to private wine & beer dinners, live entertainment schedules, special event promotions, birthday & anniversary club membership, monthly discounts emailed directly to you
Email Club
Happy Hour
(DUE TO COVID-19 RESTRICTIONS CURRENTLY NOT AVAILABLE) Enjoy a pint of beer, a glass of wine or a signature cocktail with a small bite in our bar area before heading home for the evening. Our menu includes $5 snacks (see fish bites pictured), two for one Old Fashioned's, wine, beer features and more. Just be sure to save a seat for your buddy ol' pal at the bar! Monday - Friday 4 -6pm
Private Dining
(PLEASE SEE COVID RESTRICTIONS) Celebrate your next occasion in our banquet room. Whether it's a small gathering or a larger event, we will make the occasion a success. We specialize in providing an array of services including cocktail parties, buffets & formal dining. Karl's Cabin is the perfect venue for corporate events, meetings, showers, surprise birthdays and weddings.
Learn More
Hours
Menu
Monday 11am-10pm
Tuesday 11am-10pm
Wednesday 11am-10pm
Thursday 11am-10pm
Friday 11am-10pm
Saturday 11am-10pm
Sunday Noon - 9pm
*Midnight with Entertainment
Reservations
Patio & Dining Room
Monday thru Saturday 11am-10pm Sunday Noon-9pm – Dine In, Patio, Curbside, and Banquets
- Reservations accepted for parties of any size (recommended)
- To make a reservation call 734-455-8450 or Click Button Below Online
- Call ahead and walk in seating is also available
- Please wear a mask**
Dinner & Dueling Pianos
Supper Club-Style Entertainment
(DUE TO COVID-19 RESTRICITIONS CURRENTLY NOT AVAILABLE)

Make reservations for any size between 7:30-8:30pm and enjoy our dinner menu followed by a live Dueling Pianos performance at 9pm. You never leave your seats! Great for Birthday Parties, Family Gatherings, Bachelor & Bachelorette Events, Corporate Gatherings or a Date Night our on the town.

$8 cover charge for VIP Main Dining Room Seats ($13 without meal). Ticket Deposit Required for Parties of 12 or More Guests. Call 734-455-8450. No Cover Charge in our bar area on a first come first serve basis.
Learn More
---
For More Details Click On Link Below
Make Reservations for Any Size
Cover Charge May Apply. Advance Purchase Tickets are Non-Refundable*

(DUE TO COVID-19 WE CURRENTLY DO NOT HAVE ENTERTAINMENT)
Have Feedback?
Join Our Email Club