Main content starts here, tab to start navigating
History
In 1947, farmer Alex Rusceak and his wife, Katie, set out to fulfill their dream. Amidst the surrounding farmland and dirt roads, they built a hidden treasure - Rusceak's Rustic Tavern. It catered to the local farmers on horseback, curious travelers, and local town-folk heading west on scenic North Territorial Road. But soon after its completion, Alex passed away; leaving Katie to run the roadhouse.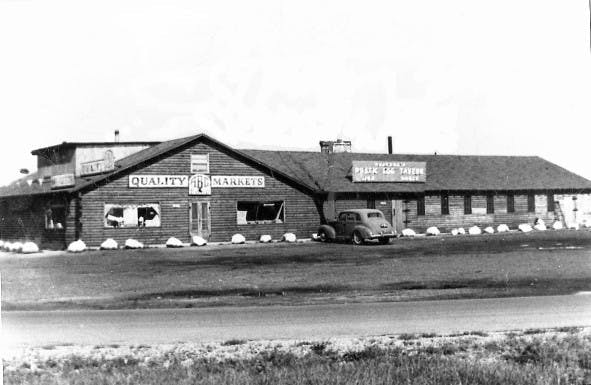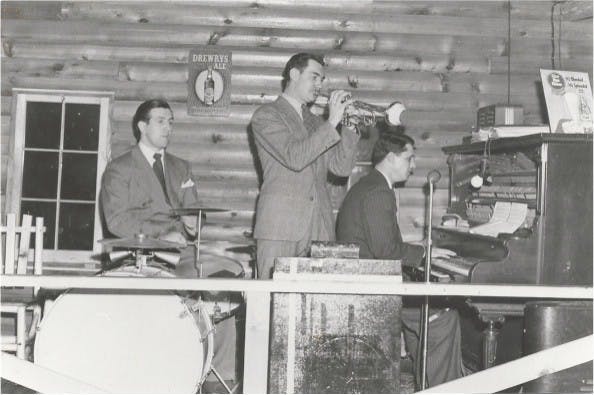 The tavern became a popular stop for traveling musicians looking to make it big on the country circuit - once playing host to a then young singer named Johnny Cash. Throughout the years, though, the tavern earned somewhat of a hard-nosed reputation. It had become home to rowdy patrons who would drink and dance into the night, and arguments were routinely settled by bar clearing brawls. Much like the saloon owners of the Old West, Katie resorted to keeping a shotgun behind the bar to enforce the peace; all the while faithfully serving up cold beer and good times until her retirement - finally selling the tavern in the late 1960s.
The roadhouse then came to be known as Hefner's Hideaway. It served up a raucous brand of rock and roll, billiards, and fisticuffs. Notorious for its after-hours operations, illegal gambling, and disorderly clientele, community leaders along with the police stepped in to shut it down. Soon after re-opening as The Stockyard, an upscale dining establishment, the restaurant finally shut its doors and remained closed for years.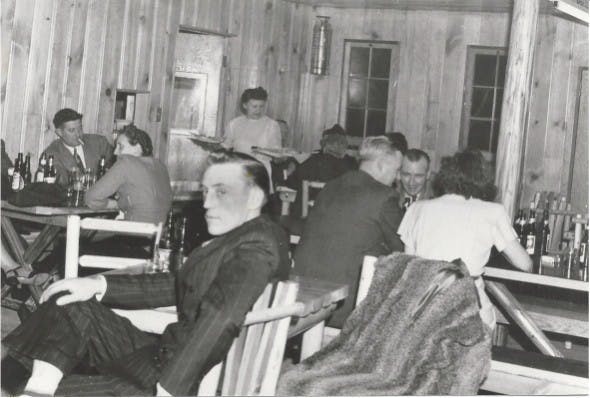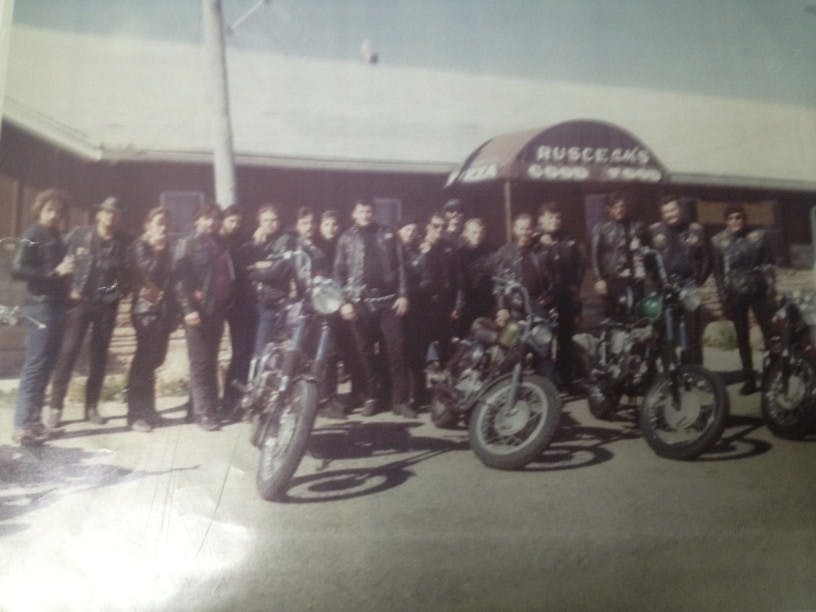 While searching for a location to open a new restaurant, Karl Poulos discovered the abandoned log cabin and decided to make it his own. With his wife, Sophia, and their two sons, Karl moved west to open Karl's Family Restaurant in the fall of 1982. With hard-working Karl creating delicious meals in the kitchen and charming Sophia greeting everyone at the front door, it soon became the recipe for success. And ever since, Karl's has become known as "a perfect place for friends and family to meet."
Today, Karl's Cabin is the only full-service restaurant in Salem Township (and one of the oldest log cabin restaurant structures in southeast Michigan). We're committed to providing great food and friendly service in a warm, inviting atmosphere. Long gone are the days of bar clearing brawls, and the food, beer, and wine selections are better than ever!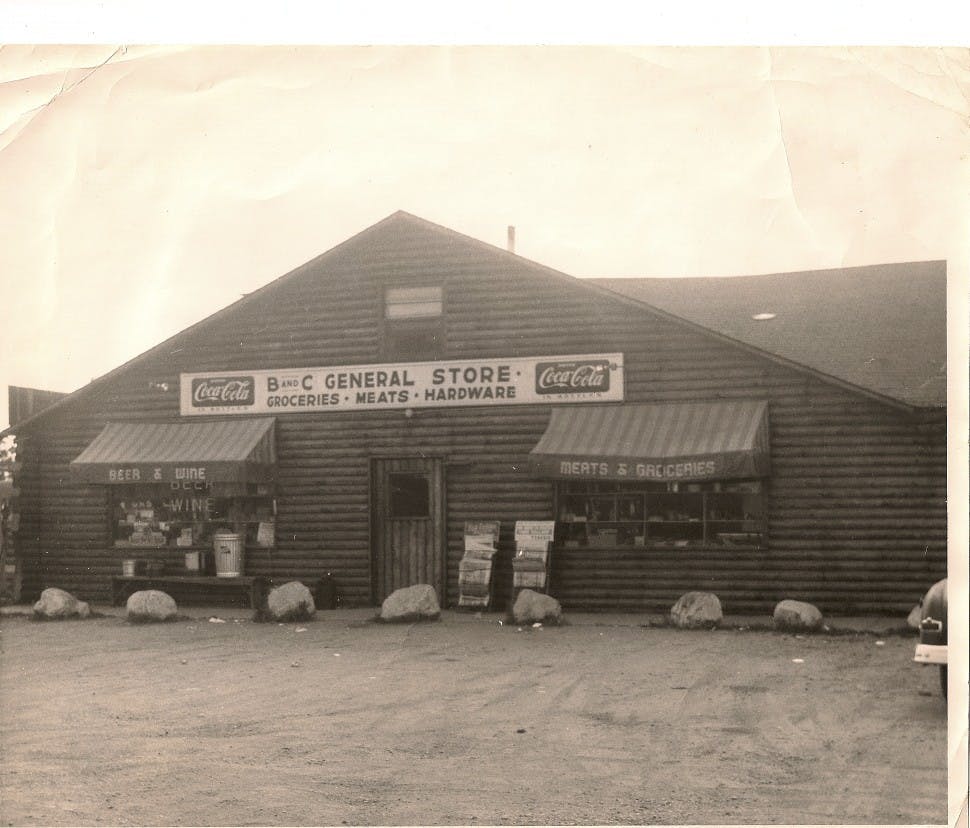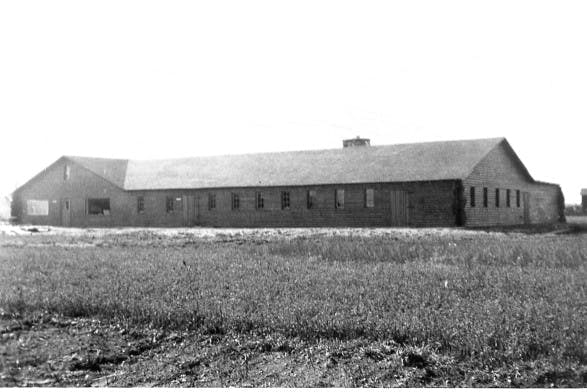 Owners The Poulos Family
Peter Poulos, Sophia Poulos & Louis Poulos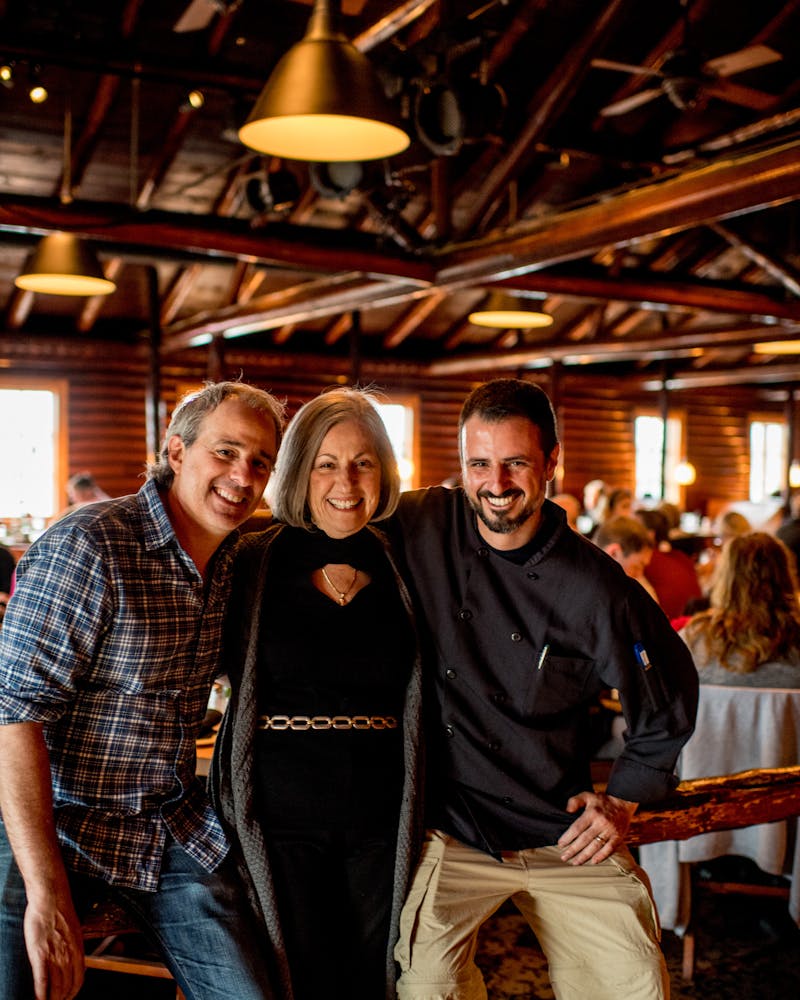 Legendary Johnny Cash Performance in 1956
On Aug 26, 1956 the legendary Johnny Cash played (then Ruseak's Rustic Tavern) on the stage that currently still exists today on the north end of our building Traveling through Detroit from Toronto he rocked "The Rustic Tavern" on a Sunday afternoon. Here's what that performance would have looked over 60 years ago.
Friends of Karl's
FRIENDS OF KARL'S
Mama Mucci's Pasta, Guernsey Dairy, Hand Sown Farms, Michigan Yakkers, Gerber Farm, MillerAmish Farms, Espresso Elevado, Indian Brook Trout Farm, Eat Local Eat Natural, Zimba Farms Organic, Scotty O' Hotty's,
Willow Greenhouse, Frog Holler Produce, Doc Holiday's Sauces, Boule Artisan Bakery, Farmhouse Market, Black Oak Farm, FarmCountry Cheese. Our drinking water is purified on site through reverse osmosis and is used for cooking, ice and all beverages.
On behalf of the Poulos family and staff, thank you for dining with us.